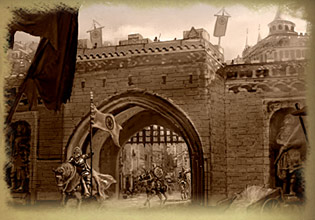 Dark Wings, Dark Words
The winds have shifted in Westeros again. Meet the mysterious woman behind Stannis Baratheon's rise and witness the changing fortunes of those who pay the iron price.
Goals
Bonus Goals
Reach level 110
Win 700 player-with-player encounters
Use 650 boons
Rewards

Bonus
Honeycakes
All Quests
Required Quests
These quests must be completed to progress to the next Chapter.

Their blades are sharp. How about yours?