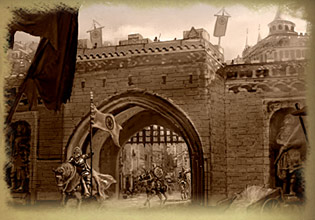 Dance of the Dragons
While captured by the Nameless, you succumb again to visions. Choose a side in the vicious Dance of the Dragons, when the Targaryen dynasty turned on itself and dragon fought against dragon!
 Goals
 Rewards
 All Quests
Required Quests
These quests must be completed to progress to the next Chapter.

Do you dare become a Dragonseed by taming and riding a dragon of your own?
Ad blocker interference detected!
Wikia is a free-to-use site that makes money from advertising. We have a modified experience for viewers using ad blockers

Wikia is not accessible if you've made further modifications. Remove the custom ad blocker rule(s) and the page will load as expected.