Were you looking for the Breaking Ties chapter?


Damsel in Distress
is a
Sworn Sword Quest
that is part of the
A Party at Harrenhal
storyline.
---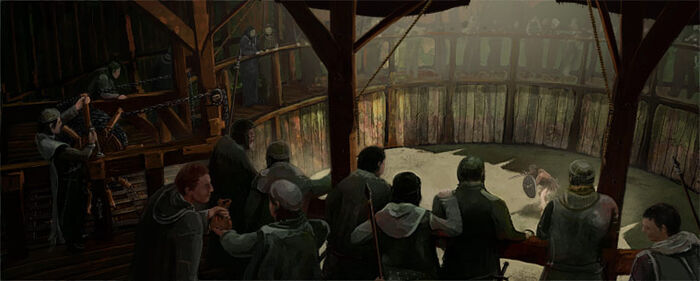 Story
Damsel in Distress
"I've word from Harrenhal. The Boltons plan to use their bear for entertainment--a baiting, with human flesh."
Options
All Alignment Quests
Whichever option you select, the following Sworn Sword Quest will activate:

Actions
Success
[Your Sworn Sword] manages to charm an invitation to the bear-baiting out of the Boltons. The promise food, wine, and quite a show...
Failure
Despite [Your Sworn Sword]'s efforts to be congenial, the Boltons do not extend an invitation to their bear-baiting. Rona worries for the fate of Brienne Tarth. [+1 Wound; Must Retry]
Ad blocker interference detected!
Wikia is a free-to-use site that makes money from advertising. We have a modified experience for viewers using ad blockers

Wikia is not accessible if you've made further modifications. Remove the custom ad blocker rule(s) and the page will load as expected.