Daggers in the Night
is a
Boss Challenge
that is part of the
River Runs Red
storyline.
---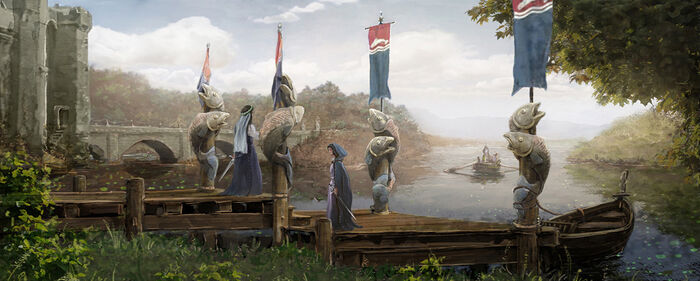 Kirth is woken by a panicked Tully servant. "Lord Karstark went down to the cells. He means to kill the hostages!"
Rewards
Initiation
Prize
Coin
200 - 300
Participation
Prize
Coin
100 - 200
Ranking
| | |
| --- | --- |
| 1st Place | |
| 2nd Place | |
| 3rd Place | |
Challenge
Part 1: Sound the Alarums
Kirth hurries after the servant, who has begun pounding on doors and calling to every Tully or Stark guard in sight.
All of Riverrun is in a tizzy now. "Come on!" the Tully servant shouts.
Part 2: The Karstark Guard
As the Tully and Stark forces awaken, the Karstarks attempt to buy time for their leader. Can Kirth help stop them?
Allies gathered and foes foiled, attention turns to the Lannister hostages themselves...
Part 3: Race to the Cells
The Tully servant carries a torch, hurrying down the staircase where the sound of steel hitting steel can be heard...
| | | |
| --- | --- | --- |
| Aid | Spy | Barter |
| Call Out to Hostages | Find Fast Route | Offer Mercy to Karstarks |
Tully and Stark forces reach the bottom of the staircase. Did they make it in time?
Result
Kirth reaches the cells just in time to see the Lannister boys fall lifeless to the floor. Lord Karstark cheers, sword dripping.

Required Points: 30,600
Previous Quest
Storyline
Next Quest
The Minstrel's Squire
Only Boys
-
The River Runs Red - II
-
Blood for Blood
Lions Lost
A Wolf Shamed
Ad blocker interference detected!
Wikia is a free-to-use site that makes money from advertising. We have a modified experience for viewers using ad blockers

Wikia is not accessible if you've made further modifications. Remove the custom ad blocker rule(s) and the page will load as expected.