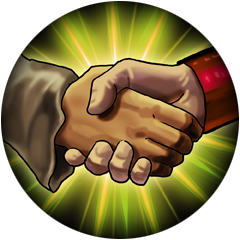 While the Code of Conduct defines the rules that will be used by Admins to maintain this Wiki, these Guidelines define what we hope Contributors will do and how they will behave instinctively. But sometimes it can be good to be reassured that you are doing the right thing.
Jump right in!
Don't be afraid to get started. Anyone is free to edit a wiki, so start commenting, creating new pages, make corrections and updates and write blog posts.

This Wiki is contributed to bey people of all skill levels (in both the game and in Wiki coding). All (non-jerk) opinions are welcome to participate. We assume that most people who work on a wiki are trying to improve it, not hurt it. If you think there is a problem, it's best to ask the user involved about the issue first and to learn where they were coming from and why.

Contribute to what you find useful
The best thing to contribute to the Wiki is the information that you think you will want to access again in the future. Keep in mind that what matters to some people may not matter to everyone, so if you find a conversation you're not interested in, just focus your attention on another topic.

Be nice, treat people with respect, and go out of your way to help others
Being friendly goes a long way, no matter where you are. Say hello to others, welcome new users, provide help when you can, and ask others if you need assistance. Being nice and treating people with respect will mean that you're more likely to receive the same treatment in return.

Spread the word!
A community is only as strong as all of its members. The more it has, the stronger (and more successful) it will become. So invite your friends and other Wikians who may be interested to start spending time here, and give them tips on how to get the most out of their experience.

Ask for help
If you are confused or need help, just ask! There are a lot of useful resources here. Live help may also be available in our Chat. No question is too small!   
Ad blocker interference detected!
Wikia is a free-to-use site that makes money from advertising. We have a modified experience for viewers using ad blockers

Wikia is not accessible if you've made further modifications. Remove the custom ad blocker rule(s) and the page will load as expected.