Changing of the Guard
is a
City Quest
that is part of the
Coin Changes Hands
storyline.
---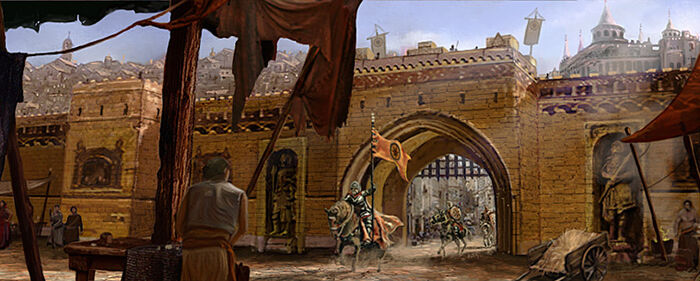 Story
Changing of the Guard
Ser Hugo is sitting in the barracks, sharpening his sword, when a Gold Cloak enters. "Lord Baelish wants us. Tyion Lannister is Master of Coin now.
Characters
Rewards

+100-250
Options
Sworn Sword Actions
None
Results
Ser Hugo frowns, examining his sword. "Not a man I trust with that many castles." The Gold Cloak shakes his head in agreement.

Ser Hugo grins, resheathing his sword. "At least we'll get an eyeful out of it." The Gold Cloak grins.
Ad blocker interference detected!
Wikia is a free-to-use site that makes money from advertising. We have a modified experience for viewers using ad blockers

Wikia is not accessible if you've made further modifications. Remove the custom ad blocker rule(s) and the page will load as expected.