Cast into Misfortune
is a
City Quest
that is part of the
Finding a Smith
storyline.
---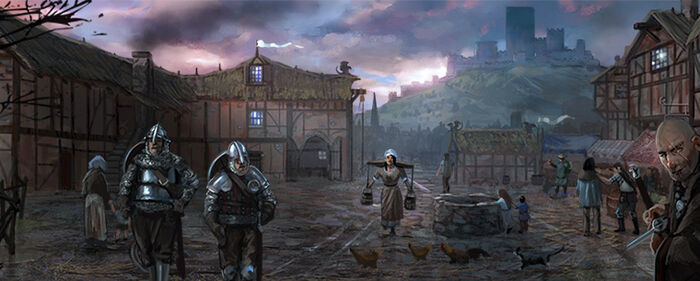 Story
Cast into Misfortune
"This is Munda, my [lord/lady]. Her husband is a deserter from Lord Regenard Turner's forces. She seeks shelter here, against my advice."
Characters
Rewards

+50-100
Options
Sworn Sword Actions
None
Results

This gets a dark look from Hugo. "Keeping the smith's wife here is nothing but trouble, my [lord/lady]."


Munda scowls, anxious. "But... my [lord/lady], what about us? I've got ten of that man's sons to feed!"


Maester Lucas shrugs, as though the answer's inevitable. "He wants the smith's head in a basket, my [lord/lady]."
Ad blocker interference detected!
Wikia is a free-to-use site that makes money from advertising. We have a modified experience for viewers using ad blockers

Wikia is not accessible if you've made further modifications. Remove the custom ad blocker rule(s) and the page will load as expected.