Burning Fur
is a
City Quest
that is part of the
Avenging the Wolf
storyline.
---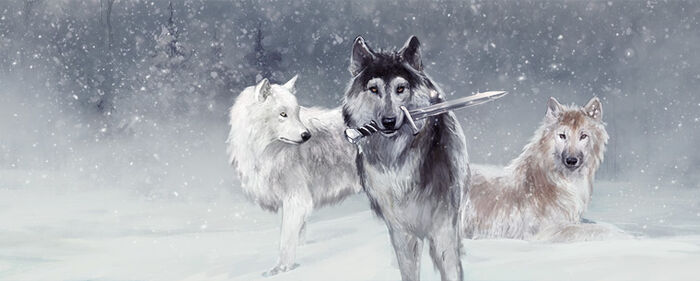 Story
Burning Fur
The keep is quiet and still as [Your House] mourns for Kirth. But Gammer does not dream of him. She sees the wolf with the crown, engulfed in flames.
Characters
Rewards

+100-250
Options
Sworn Sword Actions
None
Results

Gammer runs to the wolf's aid, but he collapses before she can reach him. The crown on his head rolls, and the flames surround Gammer...


Gammer barks and growls, blaming the wolf's stupidity for his own demise. The wolf collapses, his crown rolling away. The flames surround Gammer...


Gammer cannot look up on the sight. She tries to turn and run, but the flames grow higher, surrounding and trapping her...
Ad blocker interference detected!
Wikia is a free-to-use site that makes money from advertising. We have a modified experience for viewers using ad blockers

Wikia is not accessible if you've made further modifications. Remove the custom ad blocker rule(s) and the page will load as expected.