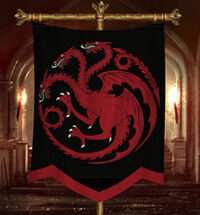 Brotherhood of Embers



The Brotherhood of Embers are a cult that preaches destruction in the fires of the Targaryen Dragons. Shrouded in secrecy, they hide behind masks of charred wood and ash. Not even your trusted Whisperer, Rona Grey, knows whom is amongst their membership.
Featured In
Ad blocker interference detected!
Wikia is a free-to-use site that makes money from advertising. We have a modified experience for viewers using ad blockers

Wikia is not accessible if you've made further modifications. Remove the custom ad blocker rule(s) and the page will load as expected.