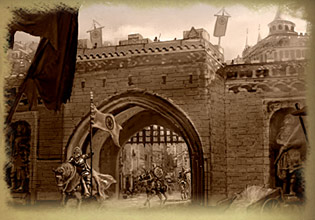 Breaker of Chains
With the king dead, Stannis schemes to rebuild his army, and all of King's Landing hunts for Joffrey's murderer. Will you stay loyal, or take this chance to test the new king?
 Goals
Bonus Goals
None
 Rewards
 All Quests
Required Quests
These quests must be completed to progress to the next Chapter.

The shift of power continues as kings and rebels alike call in their loyalties. Who will you answer?
Ad blocker interference detected!
Wikia is a free-to-use site that makes money from advertising. We have a modified experience for viewers using ad blockers

Wikia is not accessible if you've made further modifications. Remove the custom ad blocker rule(s) and the page will load as expected.