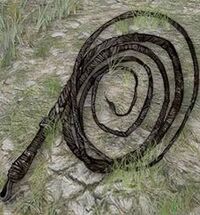 Bloodrider Rakharo



Rakharo is a loyal Dothraki bodyguard to Daenerys Targaryen who is skilled in combat. He is young, but extremely capable in battle. He was trained by his father, who was a bloodrider in the retinue of a famous khal. He is descended from a long line of bloodriders. He protected Daenerys from her brother's vicious temper and was one of the first to declare her "blood of my blood."
Featured In
Ad blocker interference detected!
Wikia is a free-to-use site that makes money from advertising. We have a modified experience for viewers using ad blockers

Wikia is not accessible if you've made further modifications. Remove the custom ad blocker rule(s) and the page will load as expected.