Were you looking for the Vol I quest?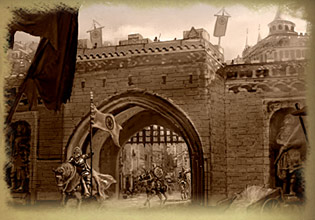 Blood in the Water
The Silent Lady has shown she is no one to be trifled with, but you have already struck a second blow against her. Treat your good fortune as you will, while it is yours.
 Goals
 Rewards
 All Quests
Required Quests
These quests must be completed to progress to the next Chapter.
Other Quests
These quests are not required to complete the Chapter's goals, but may be available to do.
Their completion can sometimes be a prerequisite for a required quest or a goal in a future chapter.

What is honor to you? Is it worth your life? Is it worth others'?