This page is for the Vol III Quest. For other uses of Blood for Blood, see Blood for Blood (Disambiguation).



Blood for Blood
is a
City Quest
that is part of the
River Runs Red
storyline.
---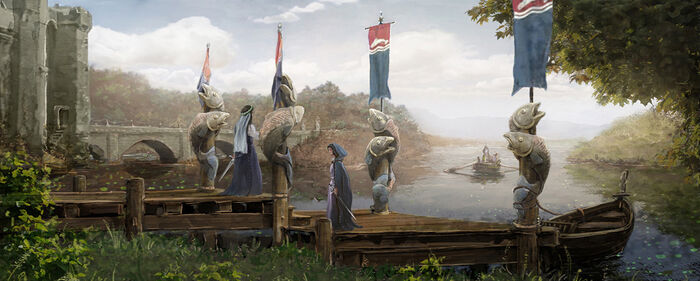 Story
Blood for Blood
Kirth is called down to the dungeons to entertain the guards. Lord Karstark scowls from his cell. "If you're going to play, play something cheery."
Characters
Rewards

+100-250
Options
Sworn Sword Actions
None
Results
Kirth takes up his lute. "The bells will ring, the maidens dance..." The annoyed guards order him out of the dungeons as Lord Karstark laughs.


Kirth puts down his lute. "You slaughtered two innocent boys. There's no cheer in that, my lord." Lord Karstark waves a hand dismissively, turning his back.


Kirth frowns. "The Young Wolf is too afraid to do what must be done. You took revenge in the name of the fallen." Lord Karstark nods. "For my sons."
Ad blocker interference detected!
Wikia is a free-to-use site that makes money from advertising. We have a modified experience for viewers using ad blockers

Wikia is not accessible if you've made further modifications. Remove the custom ad blocker rule(s) and the page will load as expected.