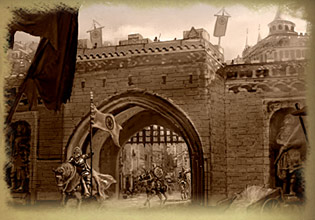 Blood Ties
Decide what to do with your turncoat ward, then face his mother, your rival, on the battlefield in a final fight for control of your lands!
 Goals
 Rewards
 All Quests
Required Quests
These quests must be completed to progress to the next Chapter.

At long last, select the heir to your lands!