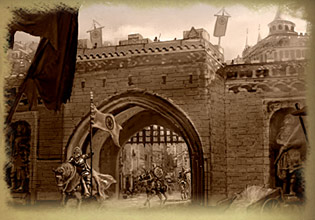 Blood Claim
Support or oppose Nyall's rebellion as his troops sweep into Westeros, winning your neighbors and rivals to his cause. But can a warlock's magic win him a lordship?
 Goals
 Rewards
 All Quests
Required Quests
These quests must be completed to progress to the next Chapter.

Will your role in the rebellion earn you a great boon... or a deadly penalty?
Ad blocker interference detected!
Wikia is a free-to-use site that makes money from advertising. We have a modified experience for viewers using ad blockers

Wikia is not accessible if you've made further modifications. Remove the custom ad blocker rule(s) and the page will load as expected.