Blame to Go Around
is a
City Quest
that is part of the
Prayers Answered
storyline.
---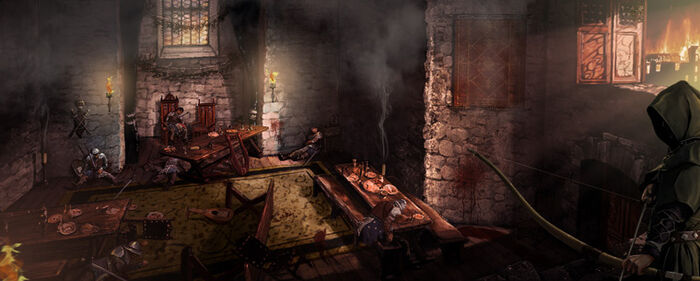 Story
Blame to Go Around
A hand grabs Alvyn by the shoulder and yanks him back. It is Davos Seaworth. "See what your Lord of Light and his red devil have wrought?" he snaps.
Characters
Rewards

+100-250
Options
Sworn Sword Actions
None
Results
Alvyn shakes his head. "Walder F-Frey and Roose B-Bolton killed Robb. R'hllor only w-watched." Davos scowls. "Will he watch when she kills Gendry too?"

Alvyn frowns. "The L-Lord of Light favors her. He will s-smite you, if you interfere again--" Davos scoffs. "Her power's not from any god."
Ad blocker interference detected!
Wikia is a free-to-use site that makes money from advertising. We have a modified experience for viewers using ad blockers

Wikia is not accessible if you've made further modifications. Remove the custom ad blocker rule(s) and the page will load as expected.