Bitter Aftertaste
is a
City Quest
that is part of the
Lines of Justice
storyline.
---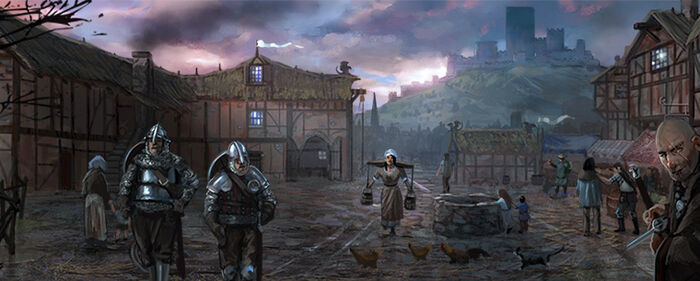 Story
Bitter Aftertaste
"A wonderful private meal, my [lord/lady]. Pity Kyra died at Lord Cley's hands before she could join us. She was kind, gentle...and my beloved mistress."
Characters
Rewards

+100-250
Options
Sworn Sword Actions
None
Results
Groat smiles and chews on the skin of suckling pig. "My methods may be elusive, but rest assured I always act in your service."

Groat smiles and chews on the skin of a suckling pig. "Secrets are valuable tools, my [lord/lady]. Without them, I could not serve you half as effectively."


Groat pours his glass and passes the bottle. "Apologies for bothering you with my personal affairs. This wine is too precious to spoil with such sadness."
Ad blocker interference detected!
Wikia is a free-to-use site that makes money from advertising. We have a modified experience for viewers using ad blockers

Wikia is not accessible if you've made further modifications. Remove the custom ad blocker rule(s) and the page will load as expected.