Back to Business
is a
City Quest
that is part of the
Full Circle
storyline.
---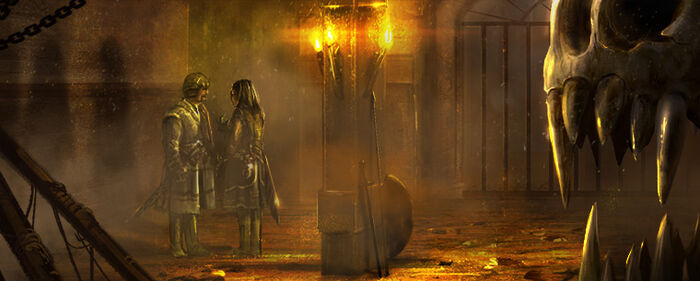 Story
Back to Business
"Brother," one of the Sparrows calls to Oskar. "Cersei Lannister must stand trial. Violence may be necessary. Are you with us?"
Characters
Rewards

+100-250
Options
Sworn Sword Actions
None
Results

Oskar frowns, the club limp at his side. "Even in [Your Region], we have heard of the Mountain's ferociousness..."


"I thought I heard the Father telling me something in prayer this morning," Oskar says, taking the club with relish. "I welcome the chance to serve Him."