An Inquiry of Maesters
is a
City Quest
that is part of the
March of King Robert
storyline.
---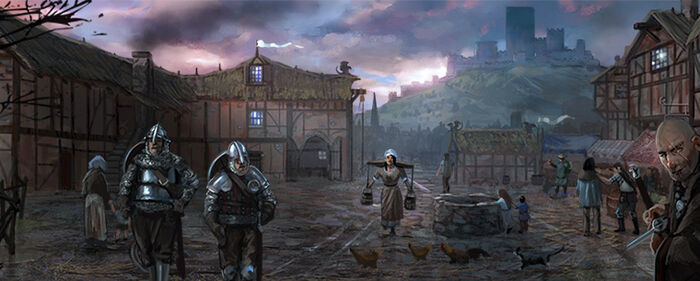 Story
An Inquiry of Maesters
Banners fly high as the royal party rides into Winterfell. After the king leaves, Kirth finds a moment with Winterfell's Maester Luwin.
Characters
Rewards

+100-250
Options
Sworn Sword Actions
None
Results
"How clever are these young Starks," Kirth smiles warmly. "What a boon to have such a mentor for the children of the direwolf, no?" The maester smiles.


"Do give him our best," Kirth asks. "[Your House] remembers Aemon fondly for his his wisdom. And his origins." Luwin nods, an unasked question in his eyes.


"Our trip was long but the king is in Winterfell!" Kirth exults. "There is to be a feast tonight to celebrate. I shall see you there." Luwin excuses himself.
Ad blocker interference detected!
Wikia is a free-to-use site that makes money from advertising. We have a modified experience for viewers using ad blockers

Wikia is not accessible if you've made further modifications. Remove the custom ad blocker rule(s) and the page will load as expected.