An Innocent Question
is a
City Quest
that is part of the
Fattening the Lamb
storyline.
---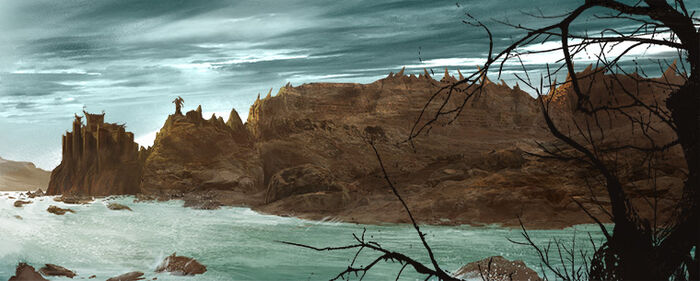 Story
An Innocent Question
Back at Dragonstone, Alvyn feels a tug at his robe. Shireen Baratheon--King Stannis' daughter--stand behind him. "Where did you go?"
Characters
Rewards

+100-250
Options
Sworn Sword Actions
None
Results

Alvyn kneels to the child's height. "The L-Lord of Light called Melisandre. We left to do His w-will." Shireen nods. "Mother says that's important."

Alvyn looks away. "To t-trade, child, nothing more. Where are you g-going?" Shireen leans in and whispers. "To see my friend, the Onion Knight."


Alvyn pulls free, avoiding his clothing. "K-Keep away, child! You're not w-well!" He flees, leaving Shireen looking confused.
Ad blocker interference detected!
Wikia is a free-to-use site that makes money from advertising. We have a modified experience for viewers using ad blockers

Wikia is not accessible if you've made further modifications. Remove the custom ad blocker rule(s) and the page will load as expected.