An Ill Wind
is a
City Quest
that is part of the
Paying the Iron Price
storyline.
---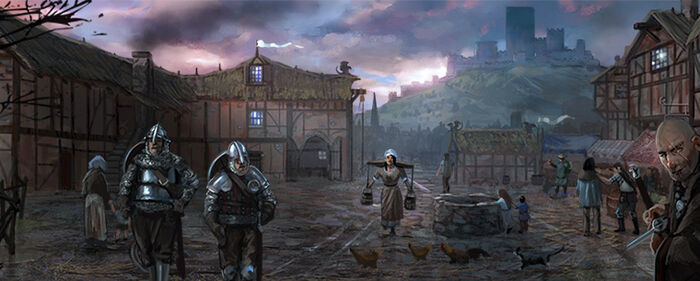 Story
An Ill Wind
Kirth comes riding into Winterfell just ahead of the Ironborn. Mikken is sharpening swords. "The Greyjoys won't take Winterfell," he grunts.
Characters
Rewards

+100-250
Options
Sworn Sword Actions
None
Results
"I'll be inside, praying to the gods of wine," Kirth says, tipping his cap. The blacksmith glares and returns to his swords.

"Perhaps you should avoid the battle," Kirth says. The blacksmith rolls his eyes. "We aren't all soft like you, minstrel." He returns to his swords.


Kirth dismounts. "Can I do anything to assist?" The blacksmith looks surprised. "Need more coal." He points with his tool and returns to his swords.
Ad blocker interference detected!
Wikia is a free-to-use site that makes money from advertising. We have a modified experience for viewers using ad blockers

Wikia is not accessible if you've made further modifications. Remove the custom ad blocker rule(s) and the page will load as expected.