An Honest Man
is a
City Quest
that is part of the
Untainted Fire
storyline.
---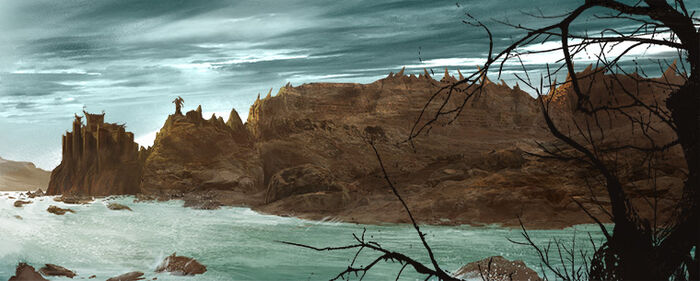 Story
An Honest Man
Davos Seaworth meets Alvyn on the stairs. "Melisandre's come to you for help, hasn't she? Now's our chance. We must save Gendry from her."
Characters
Rewards

+100-250
Options
Sworn Sword Actions
None
Results
Alvyn takes a long breath, and then nods. "It isn't r-right. We must s-save the b-boy." Davos claps him on the shoulder. "Good man. Now hurry!"

Alvyn shakes his head. "R-R'hllor wills this. If you interfere, I will g-go straight to the K-King." Davos scowls. "You'll have to beat me to him..."
Ad blocker interference detected!
Wikia is a free-to-use site that makes money from advertising. We have a modified experience for viewers using ad blockers

Wikia is not accessible if you've made further modifications. Remove the custom ad blocker rule(s) and the page will load as expected.