Always More to Learn
is a
Boss Challenge
that is part of the
On the March
storyline.
---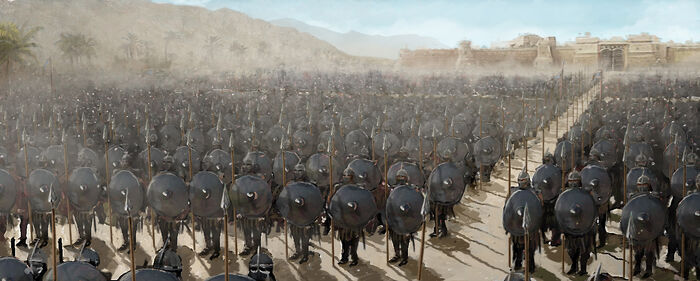 Bloodrider Aggo stands before the Unsullied's best. "To fight for the Khaleesi, you must know more than slavers' ways."
Rewards
Initiation
Prize
Coin
200 - 300
Participation
Prize
Coin
100 - 200
Ranking
| | |
| --- | --- |
| 1st Place | |
| 2nd Place | |
| 3rd Place | |
Characters
Challenge
Part 1: Sword
Ser Jorah and Ser Barristan are called upon to instruct the Unsullied in Westerosi swordplay. The former slaves watch silently.
The Unsullied pick up swordplay easily. Grey Worm--their captain--speaks. "We will teach you the shield."
Part 2: Shield
Grey Worm and the other Unsullied lift their heavy shields, gesturing for Aggo and the Dothraki to attack.
Aggo looks up in surprise, knocked to the dirt by an Unsullied shield. "Show us more," he says.
Part 3: Spear
The training shifts from Dothraki ways to Unsullied, as Grey Worm takes up his spear and offers one to Aggo.
The Dothraki have learned spears. The Unsullied have learned swords. Will it be enough?
Result

Required Points: 33,300
Ad blocker interference detected!
Wikia is a free-to-use site that makes money from advertising. We have a modified experience for viewers using ad blockers

Wikia is not accessible if you've made further modifications. Remove the custom ad blocker rule(s) and the page will load as expected.