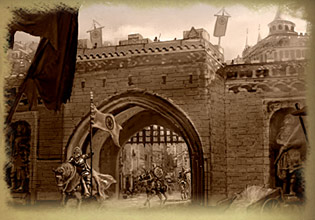 All I Have Left
Your ward Jorgen has returned from the North alive. But will he find a welcome reception from his mother, your rival? Or will a common enemy force you to come together?
 Goals
 Rewards
 All Quests
Required Quests
These quests must be completed to progress to the next Chapter.

With Jorgen's fate in your hands, can you finally defeat Lady Chernoff and her claim on your lands?
Ad blocker interference detected!
Wikia is a free-to-use site that makes money from advertising. We have a modified experience for viewers using ad blockers

Wikia is not accessible if you've made further modifications. Remove the custom ad blocker rule(s) and the page will load as expected.