Against the Silent Lady
is a
Boss Challenge
that is part of the
Vanguard
storyline.
---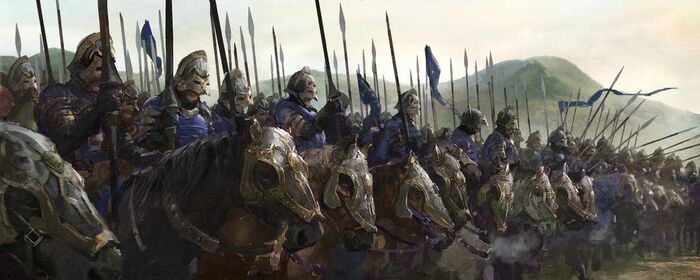 Ser Hugo sits on his horse at the head of your troops. On his arm is a raven, which has flown to the Silent Lady before.
Characters
Rewards
Initiation
Prize
Coin
200 - 300
Participation
Prize
Coin
100 - 200
Ranking
| | |
| --- | --- |
| 1st Place | |
| 2nd Place | |
| 3rd Place | |
Challenge
Part 1: The Raven
Ser Hugo watches the raven fly and turns to you with a grin. "Had Lord Regenard write a letter. She'll never see us coming."
The raven flies deep into the woods between [Your Holding] and Hawkhaven. There is no turning back now.
Part 2: The Caves
The raven has landed at the mouth of a large cave. One man comes out to meet it, sees your troops, and runs. Ser Hugo pursues.
[Your House] forces are deep inside the Silent Lady's lair now. "Push forward, men!" Ser Hugo cries.
Part 3: The Slaves
It is pandemonium inside the caves. Slavers fight a losing battle against [Your House] forces. Slaves cry out to be freed.
Result
"Where is that blasted woman?" Ser Hugo roars, cutting down another slaver. You hear noise coming from a darkened tunnel...

Required Points: 115,200
Ad blocker interference detected!
Wikia is a free-to-use site that makes money from advertising. We have a modified experience for viewers using ad blockers

Wikia is not accessible if you've made further modifications. Remove the custom ad blocker rule(s) and the page will load as expected.