About a Word
is a
City Quest
that is part of the
Rumor and Jest
storyline.
---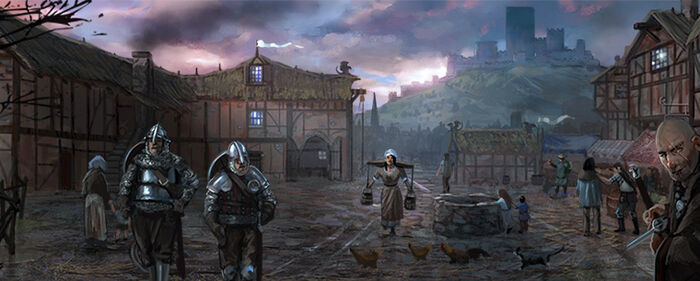 Story
About a Word
"It's good that Stark's bastard is becoming a crow. His presence could have split the North when Stark's trueborn son stood to inherit Winterfell."
Characters
Rewards

+100-250
Options
Sworn Sword Actions
None
Results

Ser Hugo nods as he glances at Rona. "Aye, I suppose that's a way to see it, my [lord/lady]."


Septa Eleanor offers you a small bow and clasps her hands. "As you say, my [lady/lord]. We all walk in the light of the Seven, even they who know it not."


Groat flashes a sly grin and murmurs something, but trails off as both Rona and Ser Hugo stare at him. He takes a bite of his peach and says no more.
Ad blocker interference detected!
Wikia is a free-to-use site that makes money from advertising. We have a modified experience for viewers using ad blockers

Wikia is not accessible if you've made further modifications. Remove the custom ad blocker rule(s) and the page will load as expected.