A Sharp, Bitter Wind
is a
City Quest
that is part of the
Crows at a Crossroad
storyline.
---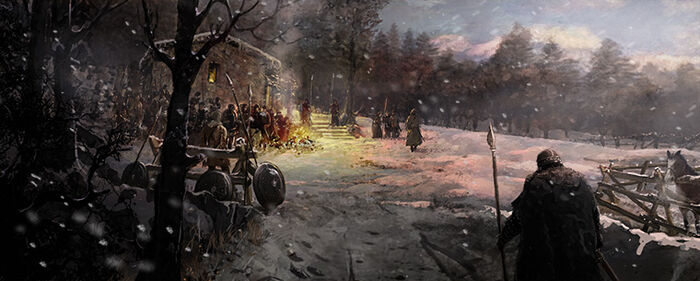 Story
A Sharp, Bitter Wind
After a funeral for one of their own, the men of the Night's Watch stand grumbling in the cold. "Mormont's led us to our deaths," one sneers.
Characters
Rewards

+100-250
Options
Sworn Sword Actions
None
Results
Rolfe frowns. "The man's trying to stop a war. He didn't know there'd be walkers." The others scoff. "He knew. Just didn't care."

Rolfe frowns up at the keep. "Cares more about the free folk than his own men." The others nod. "Maybe the men ought to do something about it..."


Rolfe glares. "We swore an oath. Didn't say anything about liking it. We do as the Lord Commander says." The others scoff. "Maybe we need a new one."
Ad blocker interference detected!
Wikia is a free-to-use site that makes money from advertising. We have a modified experience for viewers using ad blockers

Wikia is not accessible if you've made further modifications. Remove the custom ad blocker rule(s) and the page will load as expected.