A Merchant from Braavos
is a
City Quest
that is part of the
March of King Robert
storyline.
---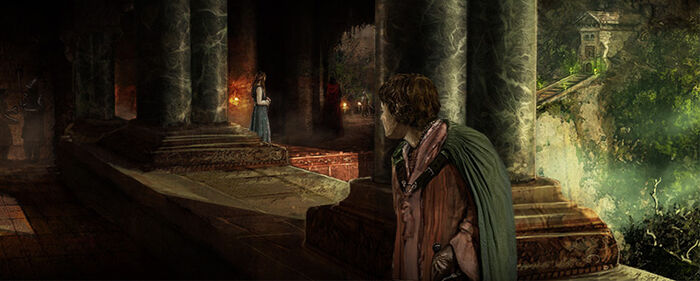 Story
A Merchant from Braavos
Once he is settled in, Kirth receives a token and answers it. He goes into the town brothel and meets his contact, a Braavosi merchant.
Characters
Rewards

+100-250
Options
Sworn Sword Actions
None
Results

Kirth grins. "My House has always respected power, and what is more powerful than a dragon?" The Braavosi passes him a bit of sealed parchment, then leaves.


"Perhaps that is true," Kirth says, toying with a purse suddenly on the table. The merchant smiles and takes the coin, leaving a sealed letter.
Ad blocker interference detected!
Wikia is a free-to-use site that makes money from advertising. We have a modified experience for viewers using ad blockers

Wikia is not accessible if you've made further modifications. Remove the custom ad blocker rule(s) and the page will load as expected.