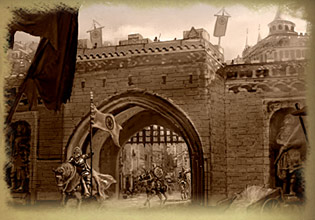 A Lesson Harshly Learned
Your true enemy used you to destroy the allies levied against him. Learn from this, so you might day return the favor. Meanwhile, seek new allies.
Goals
Bonus Goals
Purchase 100 items from the shop
Defend your holdings against 100 enemy nobles
Collect 20,000 total silver from the Counting House
Rewards

Bonus
Common Blue Gem
All Quests
Required Quests
These quests must be completed to progress to the next Chapter.
Main Questline
Neighboring Nobles Questline
Your Holdings Questline

While you defend your lands, distant events threaten peace throughout the Seven Kingdoms.
Ad blocker interference detected!
Wikia is a free-to-use site that makes money from advertising. We have a modified experience for viewers using ad blockers

Wikia is not accessible if you've made further modifications. Remove the custom ad blocker rule(s) and the page will load as expected.