A Failed Aggression
is a
City Quest
that is part of the
Family Reckoning
storyline.
---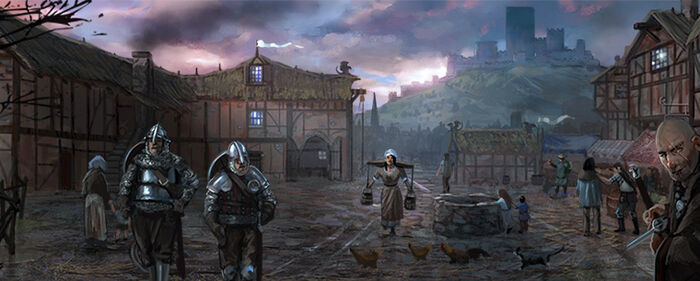 Story
A Failed Aggression
"Lord Roxton repelled our attack. And...he sent a raven. He's demanding a higher ransom for Jayne."
Characters
Rewards

+100-250
Options
Sworn Sword Actions
None
Results

Ser Hugo bows slightly.  "I will speak to Rona and handle delivery of the ransom, my [lord/lady]."


Ser Hugo nods approval. "I will inform Rona, and let her handle communicating this to Roxton. In this case her diplomacy may be best."
Ad blocker interference detected!
Wikia is a free-to-use site that makes money from advertising. We have a modified experience for viewers using ad blockers

Wikia is not accessible if you've made further modifications. Remove the custom ad blocker rule(s) and the page will load as expected.