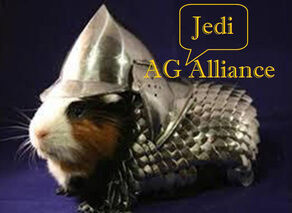 AG Alliance is a place for newer players to learn the game. Indeed, after only half a phase of existence, we have risen to be the top 400 alliance, with hopes to being top 100 after full phase. We are open to all who wish to join, and also will accept the friendship of larger alliances. Joining a lively alliance like ours can provide the benefit of wisdom of more experienced players, in game friends and protection.
Membership
Our forum is hosted by shivtr: http://ag-alliance.shivtr.com/

To apply to alliance: Apply in game here
Alliance members are largely on the Armor Games platform.
Officers
Ad blocker interference detected!
Wikia is a free-to-use site that makes money from advertising. We have a modified experience for viewers using ad blockers

Wikia is not accessible if you've made further modifications. Remove the custom ad blocker rule(s) and the page will load as expected.